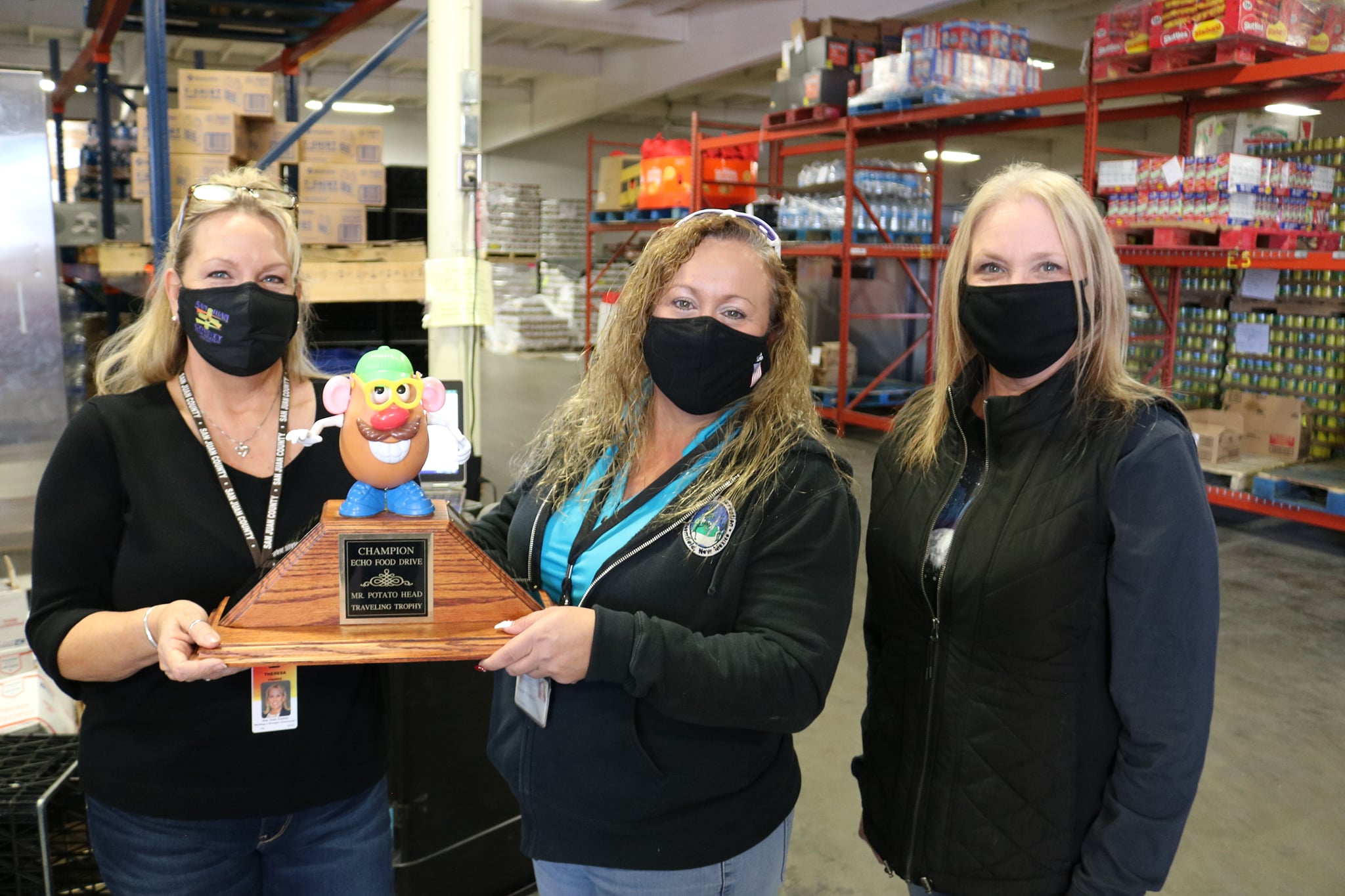 City of Bloomfield!!
Congratulations to them!
A HUGE THANK YOU to everyone (with there final results):
City of Aztec: 520 pounds collected or 6.34 pounds per employee. Aztec has 82 employees
City of Bloomfield: 1,773 pounds collected or 26.46 pounds per employee. Bloomfield has 67 employees
City of Farmington: 3,010.5 pounds collected or 4.20 pounds per employee. Farmington has 657 employees
San Juan County: 5,965 pounds collected or 9.08 pounds per employee. The county has 657 employees
for donating and continuing this amazing tradition. All this food will be used to create food boxes for neighbors in need across San Juan County.
Together we can empower our community to thrive!
News Article: