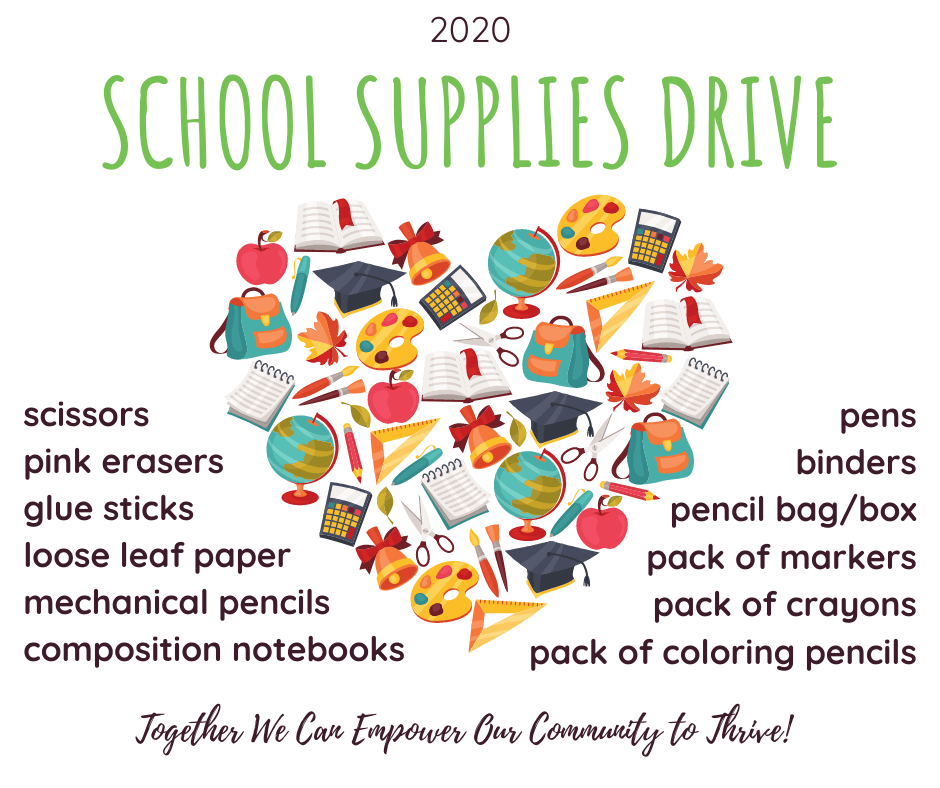 Join us in providing school supplies to children in need!
Our School Supplies Program's goal is to provide children in need basic school supplies to start their school year with.
This year we are preparing to help even more families than previous years due to the affects of COVID-19.
Practicing social distancing? You can donate online HERE!
Write in the 'Designation Comment' section: SCHOOL SUPPLIES